Supporting Women in Leadership Internationally with Kelly Blackaby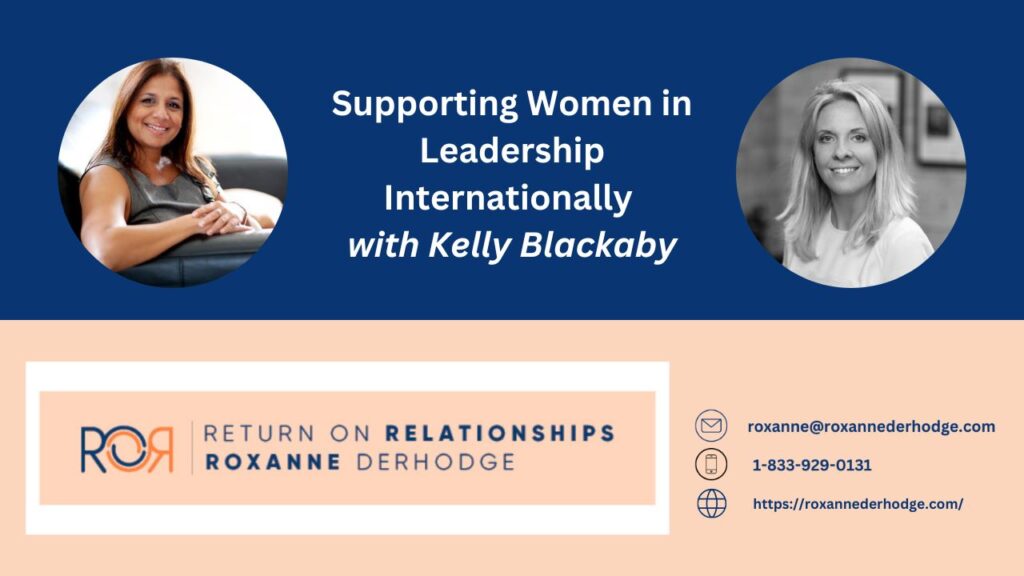 Quote: "The concept of being anti-fragile is making sure that as an organization, you grow out of the disruption so that you're prepared for whatever comes along next and you're stronger because of it." Kelly Blackaby
Many of us take for granted the liberties and freedom to choose that we have been accustomed to all our lives. In other parts of the world, people may not have been so fortunate. There are many countries where women are prohibited to work or are very limited in the opportunities available. On this episode of Authentic Living with Roxanne, we welcome International HR Expert Kelly Blackaby to share her experiences about the changes that are happening in the Middle East and how women in leadership roles are becoming more prevalent.
Kelly is a Managing Partner at Entail Solutions based in London, UK. Kelly has over 20 years of generalist and global HR experience, including 10 years at a senior management level. Kelly's diverse experience has been gained within a range of industries such as Retail, Leisure, Real Estate & Construction, Public Sector and the Charity Sector, ranging from SME to large multinationals. She has worked extensively across several international territories including the UK, Middle East, Caucasus, Central Asia and USA.
Watch the podcast here: Supporting Women in Leadership Internationally with Kelly Blackaby
Listen to the podcast here: Supporting Women in Leadership Internationally with Kelly Blackaby
Authentic Touch Points:
Kelly's journey to the Middle East. 1:30
Cultural differences in leadership. 5:00
Kelly's initiative. 8:00
Challenges for new women execs. 13:30
Generational transformation. 17:00
Creating a global community. 21:00
The anti-fragile concept. 25:00
Adapting to disruption. 29:30
Kelly achieved a distinction award for master's degree in Human Resource Management and is a Chartered Member of the CIPD. She is the Chair of the HR Sub-Committee / Trustee for an international humanitarian aid charity. As one of the first women in her sector to work in Saudi Arabia, Kelly also specializes in female workforce development and supporting newly promoted female leaders who are in transition to new management roles.
As I offer executive coaching, I encourage leaders to reach out for guidance about presenting their authentic selves to develop an improved workplace for everyone with less conflict. Click here to contact me at your convenience, or click here to Chat with Roxanne!
Take our online quiz to rate your authenticity as a leader!
Stay Authentic,
Roxanne
Links:
Kelly's website
HR World Article featuring Kelly
Kelly's LinkedIn profile
Roxanne's LinkedIn profile
Roxanne's email: roxanne@roxannederhodge.com
Chat with Roxanne
Roxanne's previous podcasts