How to Lead with Diversity with Kanchan Prinsloo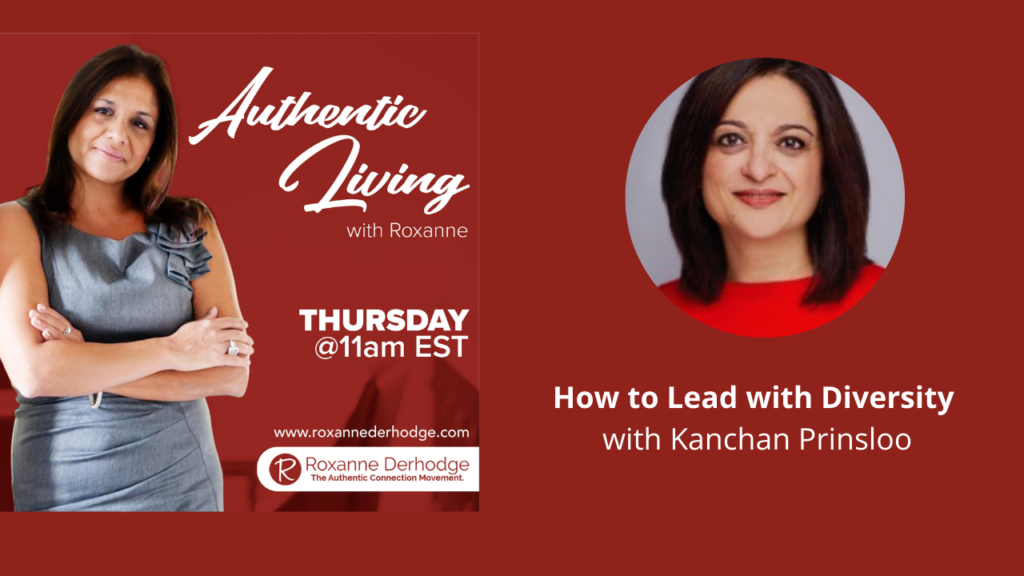 Quote: "There is a desire to create diversity of thought and diversity of experience. Since this past year, it's absolutely looking at the race perspective as well." Kanchan Prinsloo
As we watched the events of the past several months unfold, we see how race relations are at the forefront in all aspects of our society. Leadership is no exception, so today we're thrilled to welcome Diversity expert, Kanchan Prinsloo to discuss her thoughts on how to be more inclusive and diverse when leading.
As a leader who worked in various senior positions for over twenty-five years, Kanchan has experienced first-hand the unique pressures associated with being at the intersectionality of race and gender in a leadership role.  It is these experiences along with ongoing work, that shape Kanchan's approach to coaching and built her practice in supporting culturally diverse leaders and organizations.   
Listen to the podcast here:
Authentic Touch Points:
Kanchan's journey to finding her passion.  2:00
Growing up in a diverse vs non-diverse society.  5:00
Learning the political landscape around you.  9:30
Looking at diversity in leadership.  13:15
Adding cultural traditions to leadership.  20:00
The history that you carry with you.  24:00
Creating a marriage of cultural and corporate values.  27:00
We're all just people.  30:00 
Kanchan holds a Master of Arts in Leadership, Certification in Executive Coaching and Professional Certified Coach designation with International Coaching Federation. As the founder of KaPri Consulting Inc., she is a commitment to women of color leading powerfully. She has extensive diversity program training[1]experiences internationally along with Executive Coaching practices in UK and Canada. Her personal commitment to giving back, is steeped in ten plus years in Executive Board work in UK and Canadian with organizations empowering women and children in India.With many of us working from home and feeling the pressure of the pandemic, I encourage you to reach out with thoughts or questions about creating a healthier mindset.
I have created a new live coaching program to help you Create Healthier and More Authentic Relationships in your life.  Click here to contact me at your convenience or click here to book a complementary call with me.  
Thanks!
Roxanne
Links: 
Kanchan's website
Kanchan on Linkedin
Roxanne's Create Authentic Relationships course
Roxanne's email:  roxanne@roxannederhodge.com
Book a complementary Call with Roxanne
Roxanne's previous podcasts