Energy Healing Tips for Stress Management Through COVID 19 with Dr Stephanie Stanfield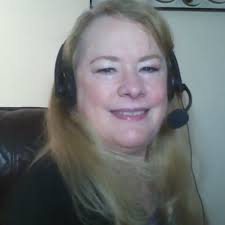 Now that we have been in quarantine for more than 2 months, I'm sure that people are feeling stressed inside as much as they are when leaving the house. Everything is different and much more stressful. Just a regular trip to the store can be very intimidating and cause distress in many of us. On this episode of Authentic Living with Roxanne, I am happy to welcome Dr. Stephanie Stanfield who will talk about Energy Healing and managing stress naturally.
Dr. Steph is THE stress management mentor. She uses her degrees, post graduate qualifications and diplomas to support people to live a life of thriving. Dr. Steph has coached countless people establish a strong core of thriving and healing from health conditions such as sleep issues, headaches, immune system issues as well as relationship issues.
Listen to the podcast here:
Authentic Touch Points
Dr. Steph's path to energy medicine. 2:30
Why external energy affects us all. 9:20
The physiological symptoms of stress. 13:15
Overcoming symptoms of external energy. 20:30
How self-talk can breed fear. 25:10
Tips to avoid stress while going out. 28:15
Remind yourself to feel positive emotions. 35:15
Dr. Steph utilizes various methods to address shifting from surviving into thriving so that limiting beliefs are eliminated. She is a world-wide published author, accomplished teacher and energy medicine expert. Stephanie has a private practice as well as online educational programs that are affordable and easy to use. She is currently the only integrative therapy practitioner in the Colorado Roaring Fork Valley who had Dr. C. Norman Shealy as her adviser while earning a Doctorate of Theology (Th.D.) in Spiritual Counseling from Holos Graduate Seminary and her Ph.D. in Energy Medicine at Greenwich University.
With many of us working from home and spending most of our time with family, I encourage you to reach out with thoughts or questions. Click here to contact me at your convenience or click the link below to book a call with me. You will also find more information about me at RoxanneDerhodge.com.
Thank you,
Roxanne
Links:
Dr. Steph's website: https://makingshiftshappen.com/
Free course: https://makingshiftshappen.com/courses/calmmoms