Creating Mindset Goals for Success and Happiness with GW Cliver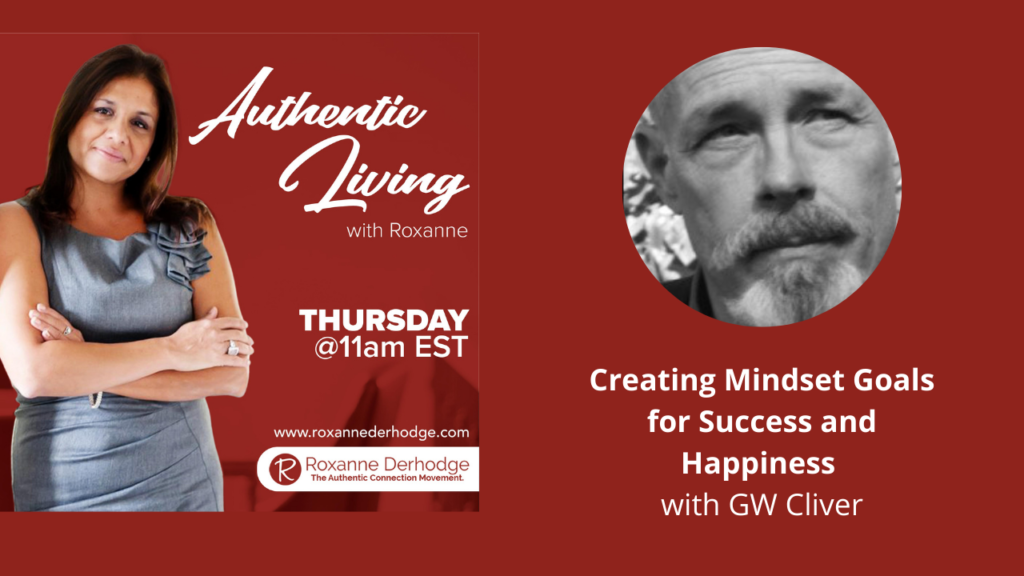 Success and happiness don't always come easy and sometimes we have to work a little harder to create the space to welcome good things into our life. On this episode of Authentic Living with Roxanne, we welcome GW Cliver who will share his ideas about shifting your mindset from victim to conqueror.
GW's expertise and calm common-sense teachings are welcome in the challenging, complex environment of today.  GW inspires professionals to achieve their goals and purpose by showing how to use the mind (both subconscious and conscious) to achieve their wildest dreams by using universal set principles.   
Listen to the podcast here:
Authentic Touch Points:
GW's path to mindset. 2:30
Your philosophy drives your behaviour. 6:00
Success is a path, not a destination. 9:00
Doing the groundwork. 15:15
Hope looks forward. 21:00
From victim to conqueror. 25:00
Always keep your goals top of mind. 33:30
Overcoming fear and anxiety. 37:45
GW has been featured in newspapers, on his own PBS radio show, podcasts, and even television. He has written over 50 booklets on self-help as well as two books, Answers For Life and Secrets Of Life and now working on his third—Conquering Life—From Victims To Conquerors! GW encourages others to achieve their dreams and is inspiring others through his example of following his own dreams and living a great life!
With many of us working from home and feeling the pressure of the pandemic, I encourage you to reach out with thoughts or questions about creating a healthier mindset. Click here to contact me at your convenience or click here to book a complementary call with me.
You can find more information about me and how I can help you live a more authentic and resilient life at RoxanneDerhodge.com
Thank you,
Roxanne
Links:
GW's website:  https://gwcliver.net/
Contact GW by email with subject "Free Booklet" to receive his booklet, 7 Keys to Success and Happiness – GW's email: gwcliver@gwcliver.net 
Roxanne's email:  roxanne@roxannederhodge.com
Book a complementary call with Roxanne
Roxanne's previous podcasts