Authentic Living with Roxanne welcomes Resilience Expert, Laura Lane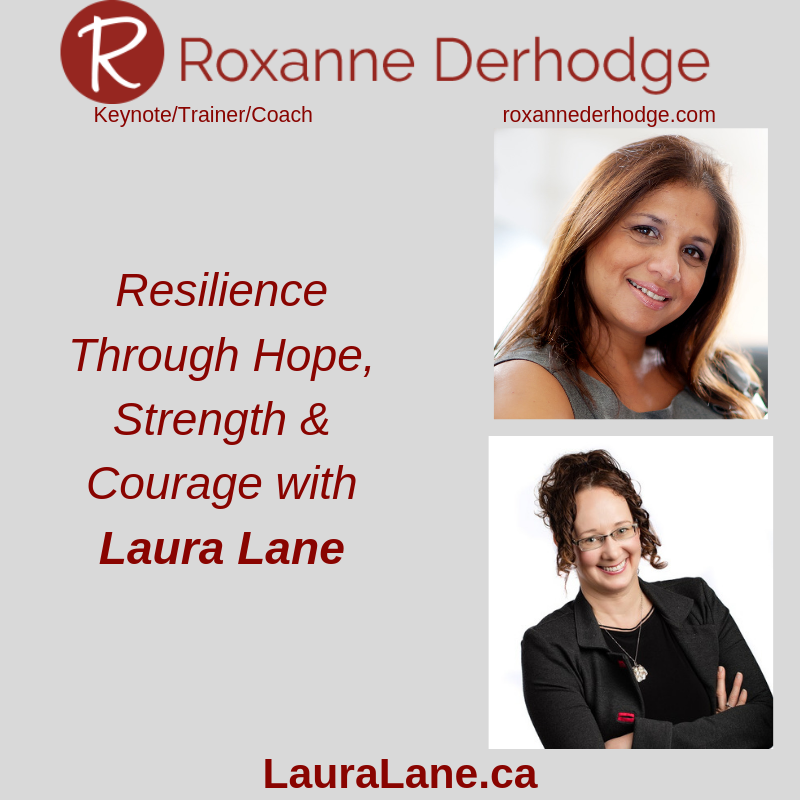 Resilience is a truly amazing thing…it keeps us going in the face of adversity and helps us get through life's most difficult moments. Today on Authentic Living with Roxanne, we are thrilled to welcome Resiliency Expert, Laura Lane.  
Laura is an inspired, loving, spiritual growth and development expert who has touched thousands through her powerful stories of resiliency and strength. She specializes in providing resources and support to parents and caregivers of children diagnosed with cancer so that they can live each day with Hope, Strength and Courage. Laura is the author of "Two Mothers One Prayer" and the host of the upcoming Hope, Strength Courage Podcast for cancer parents.
Authentic Touch Points:
Laura's journey. 2:15
You're not alone. 11:35
5 steps to resilience. 13:20
A bigger perspective. 18:30
The lessons to be learned.  25:20
Keeping the patient positive.  32:20
Knowing when the fight is over.  38:55
Resilience is an amazing thing.  47:40
Join me to hear Laura talk about how she found hope, strength, and courage when her child was diagnosed with cancer, how she developed compassion and empathy for others after walking away from a car accident at the age of 9 that tragically killed her mum and little sister and how she learned the principles of faith: Believe, Trust, Listen and Act.
Laura's is truly a story of enduring through the most difficult times and coming out with a new perspective to help inspire others.
Please feel free to reach out at any time with questions or thoughts.
Thanks again!
Roxanne
Links:
Laura's website: http://www.lauralane.ca/
Two Mothers, One Prayer:  http://www.twomothersoneprayer.com
Contact Laura:  http://www.lauralane.ca/contact/