Authentic Living with Roxanne welcomes Connections Expert, Barb Stuhlemmer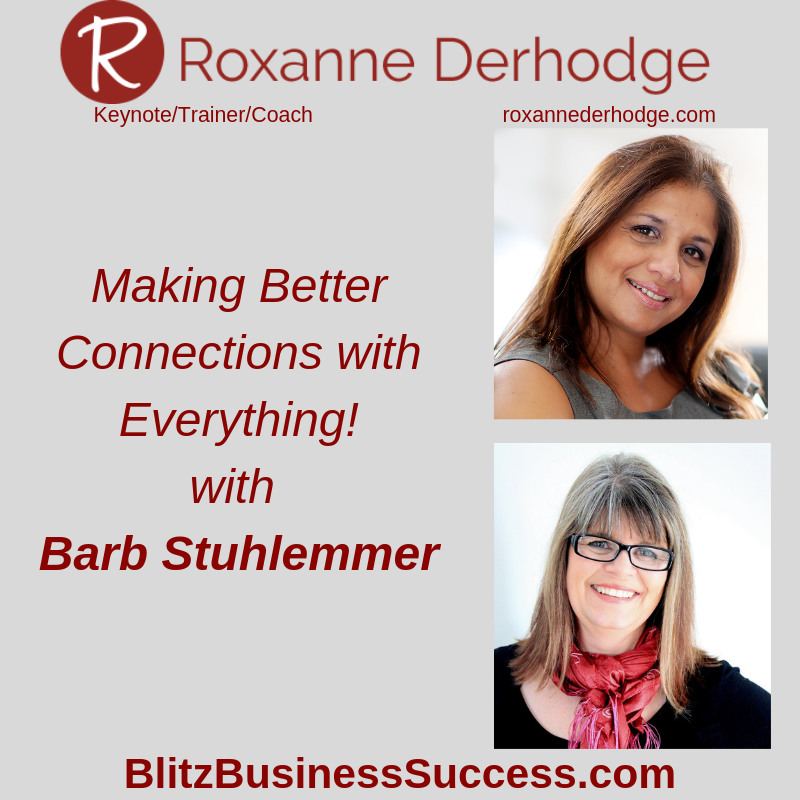 On this episode of Authentic Living with Roxanne, we welcome "Connections Expert", Barb Stuhlemmer.
In her 30+ years with small incorporated businesses, Barb Stuhlemmer has seen exactly how owners struggle to balance the requirements of growing a business with the financial and time restrictions that growth brings.
Barb has developed a unique process for owners who are burdened with the leadership of their business, overwhelmed by the lack of control over their time, and frustrated with the money required to grow the business.
Authentic Touch Points:
Barb's journey.  1:45
Personal vs business connections.  5:30
We don't know what we don't know.  12:45
Looking through a strategic lens.  16:00
Two minds are better than one when you're not the expert.  21:00
Unlike a coach, who would ask questions like, "what do you want to focus on today" or "how do you feel about what you are doing", Barb comes with a lifetime of tools, strategies, and tactical planning process to create the next steps that will finally get the work of growth done. Barb's clients make as much as 800% increase in as little as 11 months with her support.

Barb is the advisor & confidant to the CEO. She brings an outside view and solutions to inside issues so they can create the business that fits with their life plan.
Join me to hear Barb discuss how to create better connections and how you show up in the world.
Please feel free to reach out at any time with questions or thoughts.
Thanks again!
Roxanne
Links:
Barb's website:  https://blitzbusinesssuccess.com
Barb's book: https://www.amazon.ca/Entrepreneur-Awakening-Making-Employee-Business/dp/1988058295
Free chapter of Barb's book:  http://bit.ly/Think-Big-Free-Chapter