Using Mindfulness to Relieve Panic and Fear with David Richards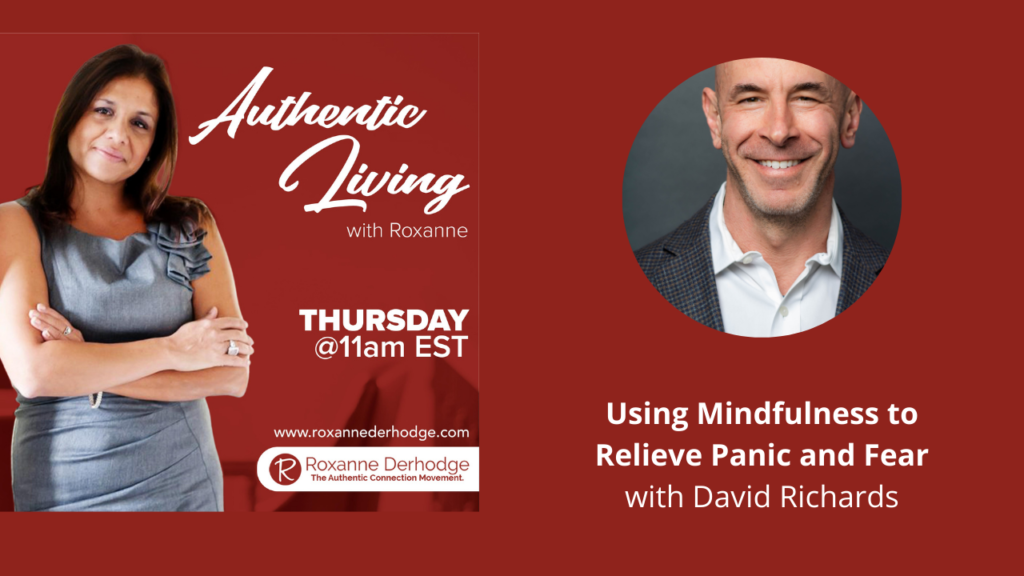 In this time of uncertainty, many of us are struggling with feelings of anxiety and uneasiness. We worry about what the "new normal" might look like, how our jobs will be affected, if schools will reopen in September, and so much more. On this episode of Authentic Living with Roxanne, we welcome Mindset Expert, David Richards to talk about how we can alleviate some of the worry by being more mindful of our thoughts.
David is a business professional, life coach, yoga instructor, and speaker on self-development. He spent his early childhood living in various parts of the United States and three years living on the island of Okinawa, Japan. After graduating university with a degree in English, he was commissioned an officer in the Marines. He served fifteen years on active duty before deciding to break out from the path his father and brother had followed in making the military a career and left the Marines to pursue life as a civilian.
Listen to the podcast here:
Authentic Touch Points:
Getting comfortable with stillness. 3:00
Learn to slow down and actively listen. 8:30
David's path to coaching. 15:00
Whiskey and Yoga? 19:00
Focus on what you can control. 27:20
The Lighthouse Keeper. 34:00
Meditation tips and techniques. 36.20
Open your 3rd eye to see the law of attraction. 42:20
David joined Cisco Systems in 2006 and shortly thereafter discovered yoga. A year later, he taught his first yoga class. Realizing the fulfillment that came from helping others see their vision more clearly, he became a certified life coach. He works with individuals and organizations conducting training through private coaching engagements, speaking events, and workshops.
Down to earth, insightful, and sometimes silly, he blends elements of mindset and yoga with quantum physics to bring the esoteric together with the practical for a truly unique perspective of how the mind works, in turn creating easily understood self-development plans that create lasting change for a more fulfilling life.
With many of us working from home and spending most of our time with family, I encourage you to reach out with thoughts or questions about creating a healthier mindset. Click here to contact me at your convenience or click the link below to book a call with me. You will also find more information about me and how I can help you at RoxanneDerhodge.com.
Thank you,
Roxanne
Links:
David's website: https://www.davidrichardsauthor.com/
David's blog: https://www.davidrichardsauthor.com/blog-feed
David's books: https://www.davidrichardsauthor.com/books
Roxanne's email: roxanne@roxannederhodge.com
Book a call with Roxanne: https://calendly.com/roxanne-8
Roxanne's previous podcasts: https://roxannederhodge.com/blog/