The Diversity Movement in Leadership with Jackie Ferguson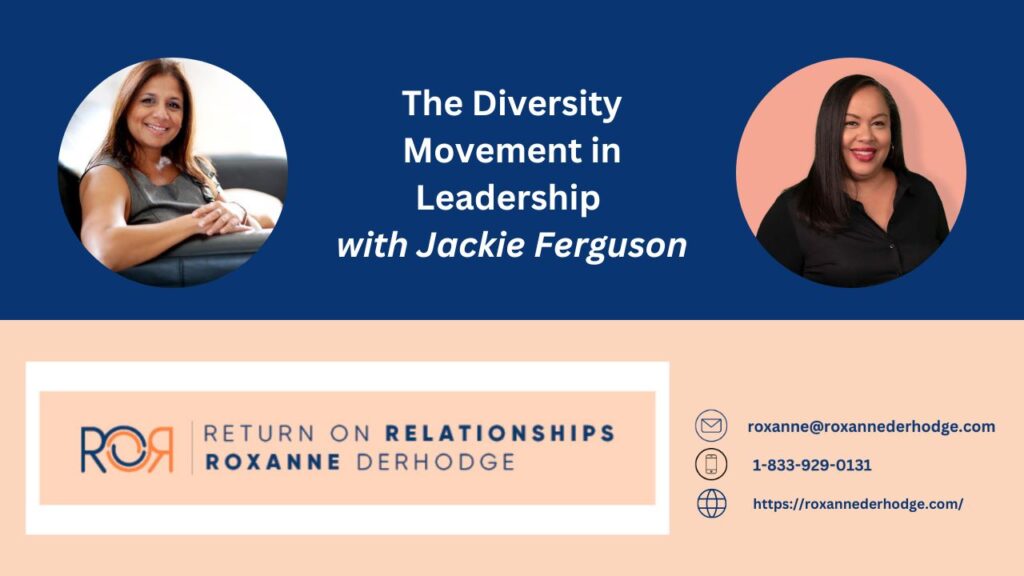 Quote: "We think about change management, but you can't manage change and people. But you can lead a change!" Jackie Ferguson
There has been such a buzz created around diversity, equity, and inclusion, and we have all seen how improving them can create a huge shift in society and the workplace. On this episode of Authentic Living with Roxanne, we're thrilled to welcome Certified Diversity Executive Jackie Ferguson to share her insights and ideas about how to implement and manage DEI in the workplace as a leader.
Jackie (she/her) was raised in a multi-generational, multi-racial, multi-regional home where diversity and inclusion were intrinsic personal values. She has been volunteering for and donating to equality organizations for more than twenty years. Jackie spent the majority of her career in various aspects of business for organizations ranging from small start-ups to large Fortune 500 companies before earning her designation as Certified Diversity Executive (CDE) and becoming co-founder of The Diversity Movement.
Watch the video here: The Diversity Movement in Leadership with Jackie Ferguson
Listen to the podcast here: The Diversity Movement in Leadership with Jackie Ferguson
Authentic Touch Points:
The current DEI climate. 1:30
A sense of belonging impacts the bottom line. 5:00
A more diverse C-Suite benefits everyone. 10:00
The Callaloo concept. 14:00
Creating authentic relationships at work. 19:00
Finding the wealth in our differences. 23:00
Chasing progress over perfection. 25:00
The Blockbuster Effect and the mindset of growth. 32:00
As Head of Content and Programming, Jackie ensures premium educational content across all platforms. She is a Certified Diversity Executive, a member of the Forbes Business Council and the National Diversity Council, and is published in Forbes and Almanac, among other publications. Jackie is a keynote speaker on diversity and belonging topics for organizations across the country. She also hosts the Diversity: Beyond the Checkbox podcast, rated as one of the top 15 diversity podcasts to follow and in the top 10% of downloaded podcasts globally. Jackie is a proud wife and mom, alumnae of the University of South Florida and a moderately arrogant home cook.
As I offer executive coaching, I encourage leaders to reach out for guidance about presenting their authentic selves to develop an improved workplace for everyone with less conflict. Click here to contact me at your convenience, or click here to Chat with Roxanne!
Take our online quiz to rate your authenticity as a leader!
Stay Authentic,
Roxanne
Links:
The Diversity Movement
Jackie's LinkedIn profile
Roxanne's LinkedIn profile
Roxanne's email: roxanne@roxannederhodge.com
Chat with Roxanne
Roxanne's previous podcasts