Team Building in Uncertain Times with Christopher Littlefield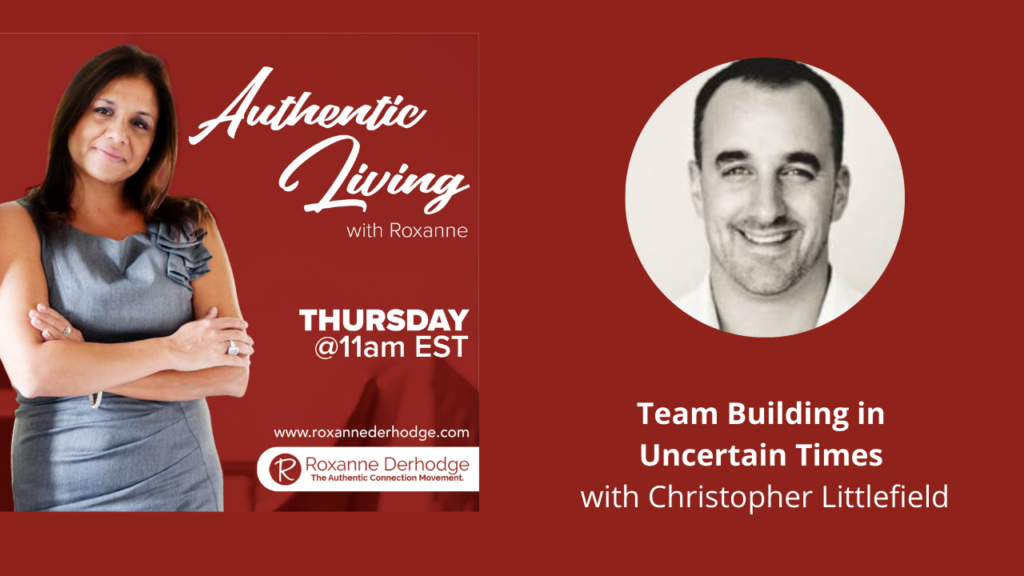 We've been dealing with the pandemic for 8 months now and it doesn't look like it's going away any time soon. Research has found that the number one thing people associate with being recognized is feeling valued. While so many people continue to work remotely, leaders need to embrace the idea of making their teams feel appreciated in these uncertain times. On this episode of Authentic Living with Roxanne, we welcome Christopher Littlefield who will talk about how to have the conversations that really matter and drive performance.
Chris is an International and TEDx Speaker specializing in Employee Appreciation, Recognition, and Workplace Culture, and the founder of Beyond Thank You. He has trained thousands of leaders, across six continents, on how to understand what their people want and need to be at their best. His clients include Accenture, Lebanese Postal Service, Boston Medical Center, Reserve Bank of Australia, Salesforce, the U.S. Army & Air Force, the United Nations, and more.
Listen to the podcast here:
Authentic Touch Points:
The virtual shift becomes our new reality. 1:30
Realizing we're all having a common struggle. 4:30
Don't forget, this isn't normal. 9:30
Continuing recognition through the pandemic. 16:00
Creating and maintaining trust with your team. 21:30
Check-ins are more important now than ever! 25:45
Relationship building tips for leaders. 29:30
Getting your team back on track. 36:30
Chris' work has been featured in New York, Mindful, and British Psychologies Magazines, and profiled in Harvard Business Review. Chris is a regular contributor to Forbes and Harvard Business Review Ascend and the author of the bestselling book, 75+Team Building Activities for Remote Teams .
With many of us working from home and feeling the pressure of the pandemic, I encourage you to reach out with thoughts or questions about creating a healthier mindset. Click here to contact me at your convenience or click here to book a complementary call with me.
You can find more information about me and how I can help you live a more authentic and resilient life at RoxanneDerhodge.com
Thank you,
Roxanne
Links:
Chris' website: https://beyondthankyou.com/
Email Chris for your Team Assessment at: chris@beyondthankyou.com
Chris on Linkedin: https://www.linkedin.com/in/christopher-littlefield-88b36b5/
Chris' TEDx video: https://www.youtube.com/watch?v=O4Og5tFNiaU
Chris' Forbes link: https://www.forbes.com/sites/christopherlittlefield/?sh=129550b87924
Chris' book: https://beyondthankyou.com/book
Roxanne's email: roxanne@roxannederhodge.com
Book a complementary call with Roxanne
Roxanne's previous podcasts