Leading as a Millennial During Uncertain Times with Jenna Shellman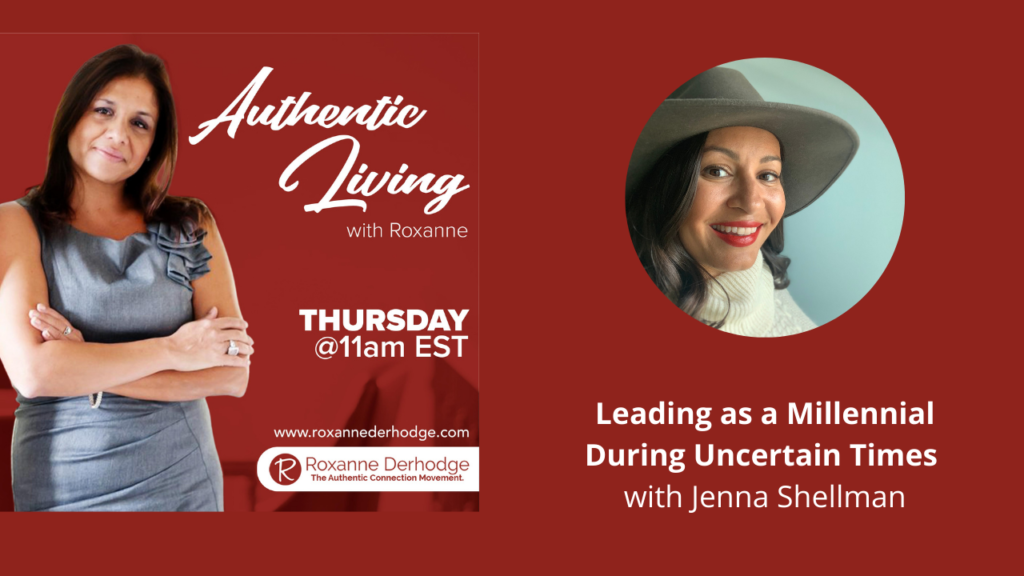 Being an effective leader at any time is no easy task. The uncertainty of job loss, leading virtually and the economic realities of the global pandemic are making it so much more difficult. On this episode of Authentic Living with Roxanne, we welcome Leadership Expert, Jenna Shellman to discuss her experience as a millennial, leading others and dealing with the fallout of the pandemic.
Jenna is passionate about millennials and believes that her generation received the short end of the stick when it comes to managing student loan debt, building financial stability, and having the confidence to travel down the road less travelled. The challenges that millennials face have been systematically brought on by the financial crisis in 2008, inflated college tuitions, and the constant need to feel validation. Boomer parents raised them hoping that there would be more relative economic and financial stability so their generation could prosper more than they did. However, this is not necessarily the case for many millennials.
Listen to the podcast here:
Authentic Touch Points:
Collectively fighting the pandemic.  2:15
The comparison between Boomers and Millennials.  7:45
Millennials must become adaptive.  12:30
Finding your "why".  19:00
Millennials have never been "offline".  30:15
Finding purpose as a millennial.  35:00
Embracing uncertainty and being resilient.  43:30
Jenna created a podcast- Leading With Your Gut, a show that featured other individuals who embraced fear and had the confidence to listen to their inner voices. The podcast inspired her to start her own business: Leading With Your Gut Coaching & Consulting: Smart coaching for Millennials who want to boost their confidence, pivot from burnout, and live a purpose driven life.
With many of us working from home and feeling the pressure of the pandemic, I encourage you to reach out with thoughts or questions about creating a healthier mindset. Click here to contact me at your convenience or click here to book a complementary call with me.
You can find more information about me and how I can help you live a more authentic and resilient life at RoxanneDerhodge.com
Thank you,
Roxanne
Links:
Jenna's website
Jenna's podcast 
Free Discovery Call
Jenna's email:  leadingwithyourgut@gmail.com       
Roxanne's email:  roxanne@roxannederhodge.com
Book a complementary call with Roxanne
Roxanne's previous podcasts