Creating a Culture of Wellbeing with Brian Cuban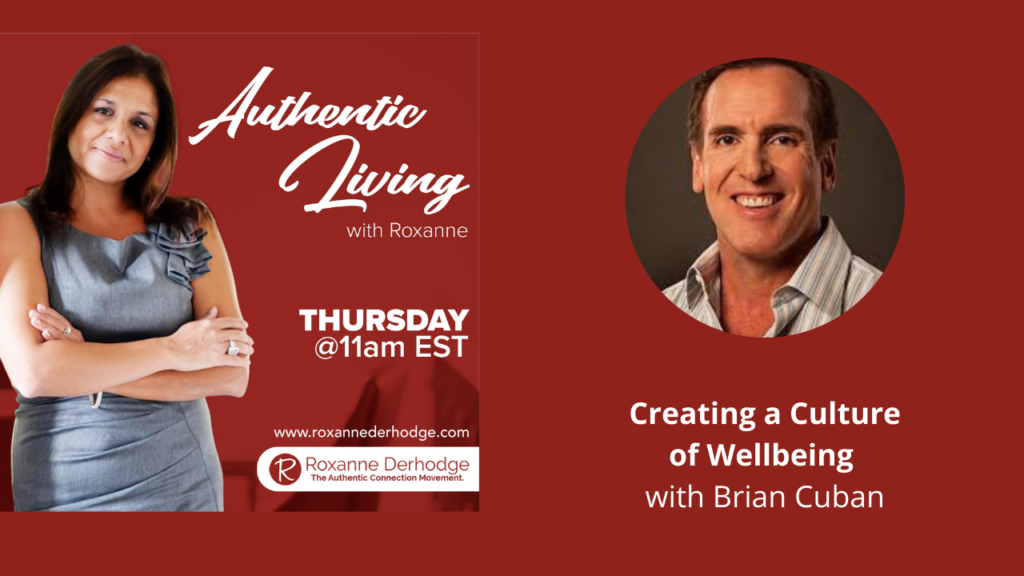 We thought that with all that's currently happening, the holiday season, the pandemic, another lockdown approaching and people being separated from loved ones, it would be a good time to replay a timeless episode of Authentic Living with Roxanne with special guest Brian Cuban who joins Roxanne to discuss wellbeing.  
Brian joins Roxanne to discuss how to use Connection and Authenticity to enhance mental resilience and strategies to intervene earlier in the continuum of Mental Wellness. Early intervention reduces the significant cost of your human capital and can improve the bottomline. Shifting from reactivity into prevention and early intervention.
Brian is the younger brother of Mark Cuban, is an attorney, author, and addiction recovery advocate. His books, Shattered Image – My Triumph Over Body Dysmorphic Disorder and The Addicted Lawyer – Tales of the Bar, Booze, Blow and Redemption, are unflinching examinations on how addiction and other mental health issues impacted his profession and life.
Listen to the podcast here:
Brian has spoken about his life and experience at numerous events in the USA and Canada, including appearing on various media outlets. He has also written extensively on the subject.
With many of us working from home and feeling the pressure of the pandemic and the holiday season, I encourage you to reach out with thoughts or questions about creating a healthier mindset. Click here to contact me at your convenience or click here to book a complementary call with me.
You can find more information about me and how I can help you live a more authentic and resilient life at RoxanneDerhodge.com
Thank you,
Roxanne
Links:
Brian's website
Brian's books
Roxanne's email: roxanne@roxannederhodge.com
Book a complementary call with Roxanne
Roxanne's previous podcasts