Authentic Living with Roxanne with Resiliency Expert, Erika Caspersen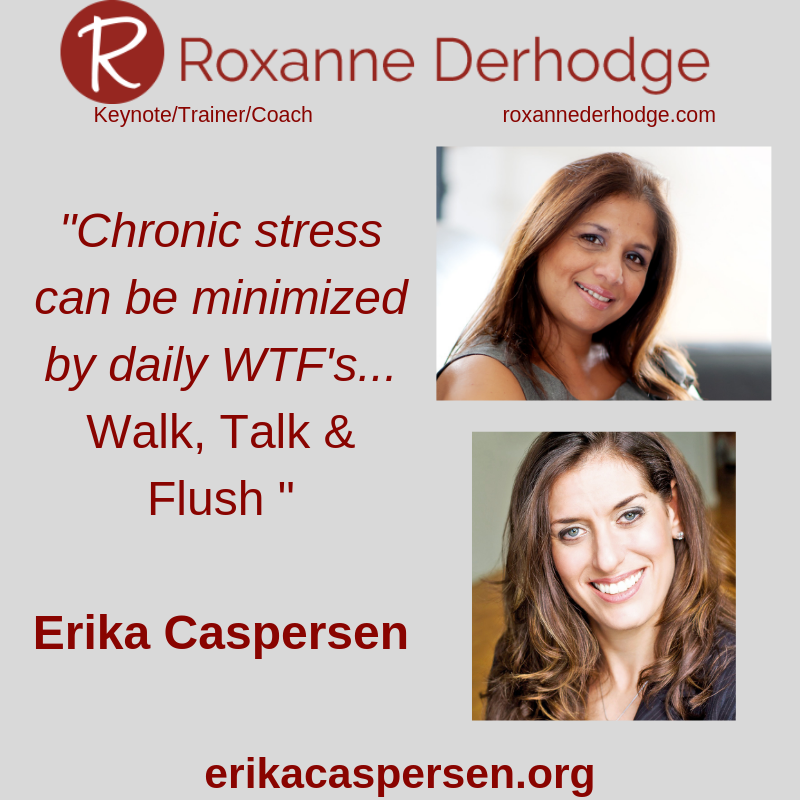 Chronic stress is more prevalent today than ever and those on the front line of emergency services and urgent care feel the effects more than most. On this episode of Authentic Living with Roxanne, Erika joins us to share some ideas on how to reduce stress and administer self-care.
Erika's passion and purpose is to inspire health, healing, wellness and resiliency for those dedicated men and women who serve and sacrifice for the public good. Whether healthcare professionals, Armed Forces Personnel, EMS, Firefighters, Police or those in Leadership positions, these professionals face a variety of demands and intense stress placing them at risk for chronic disease, stress related illness, Post-Traumatic Stress Disorder, compassion fatigue and burn-out.
Authentic Touch Points:
Trends in chronic stress today. 3:40
Turning it on and off. 10:05
The claims and the struggles. 15:30
Mental health skills in and out of the workplace. 28:40
Erika's programs use scientifically-validated techniques for self-care, self-expression, wellness and resiliency. Her powerful and inspiring programs are custom designed for each group – inspiring HOPE, healing, renewed joy for life and passion for service.
Join me to hear Erica share her programs and ideas to designed to help diminish stress and nurture yourself and others.
Links:
Erika's website: http://erikacaspersen.org
Erika's email: erika@erikacaspersen.com
Erika's phone: (905) 932-6283