Authentic Living with Roxanne welcomes Peer Specialist, Mardi Daley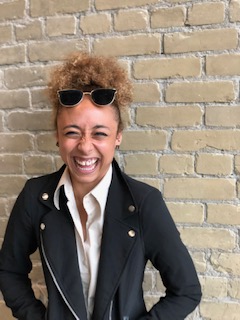 Helping Young Adults with Mental Health Issues with Peer Specialist, Mardi Daley
Are there more mental health issues today or are we just more aware of them due to the stigma being lessened, more coverage in the media and more celebrities speaking out about their own mental health struggles? On this episode of Authentic Living with Roxanne, we welcome Mardi Daley who is a Young Adult Peer Specialist.
Mardi is a person with lived experience of the complexities of homelessness and mental illness. With a permanent smile and contagious laugh, she considers herself an anomaly within the system, determined to impact multi-level change by advocating for holistic youth engagement.
Listen to the podcast here:
Authentic Touch Points
Mardi's work and how she got her start.  1:30
The level of support available to post-secondary students.  5:00
Peer support – then and now.  8:50
Looking for a connection.  15:40
Key factors that contribute to homelessness in young adults.  21:10
Learning to maintain independence.  26:40
Education vs experience.  32:10
How to get involved.  39:00 
Mardi recently founded the Lived Experience Lab, a by-youth, for-youth consulting firm to leverage the principle of co-design within the youth wellness system. If you would like more information, you will find Mardi's email and Linkedin info below.
I encourage you to reach out at any time with thoughts or questions. Click here to contact me at your convenience.

Thanks!
Roxanne
Links:
Mardi's email:  daleymardi@gmail.com
Mardi's Linkedin: https://ca.linkedin.com/in/mardi-daley-51263ba2