Authentic Living with Roxanne welcomes HR Expert, Angela Kelly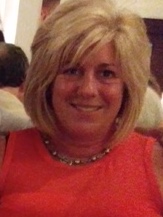 Are Olympic Athletes Born or Created? with Angela Kelly
Here lies the age-old question…is it nature or nurture? On this episode of Authentic Living with Roxanne, we are joined by my good friend Angela Kelly, mother of Olympic hopeful, Mariah Kelly to discuss the traits of an elite athlete and the role of a parent in helping them reach their full potential.
Angela Kelly, RN is an accomplished Regulated Professional Health Leader with over 30 years-experience. She graduated from George Brown College in 1987. Angela has worked the last 20 years a Human Resources expert focusing on Disability Management, Health and Wellness. She has worked in a number of diverse backgrounds in both private, public and complex workplaces where she has led a number of health initiatives which were strategically designed to impact their bottom line. 
Listen to the podcast here:
Authentic Touch Points:
Seeing the potential for greatness:  2:10
The traits of an elite athlete.  6:25
The role of a parent.  10:50
Helping others reach their goals.  15:55
Finding your "why".  18:15
Guiding others through change.  20:25
What parents of athletic children need to consider?  25:35
Angela has worked as an Educator since 2008 in both Human Resources and in 2019 secured a contract position as a Nurse Educator. In these roles, Angela was responsible to develop and deliver key concepts related to Disability Administration and Nursing Theory. She has a certificate as a Health Coach since 2012 and enjoys health coaching clients with a focus on modifying risk factors associated with Diabetes, Heart Disease and Obesity.
Angela's most important role is as mother, friend and advisor to her daughter, Mariah Kelly whose dream is to compete in the 2020 Olympics in Tokyo.
The same principles and ideals can be applied to managing greatness in your employees. Be sure to tune in to hear ideas that can help lead your team to the top.
I encourage you to reach out at any time with thoughts or questions. Click here to contact me at your convenience.

Thanks!
Roxanne
Links:
Angela's email: angelmkelly50@gmail.com
Go Fund Me Page: https://www.gofundme.com/manage/mariah-kelly-to-tokyo-2020