The Impact of Return to School with Charle Peck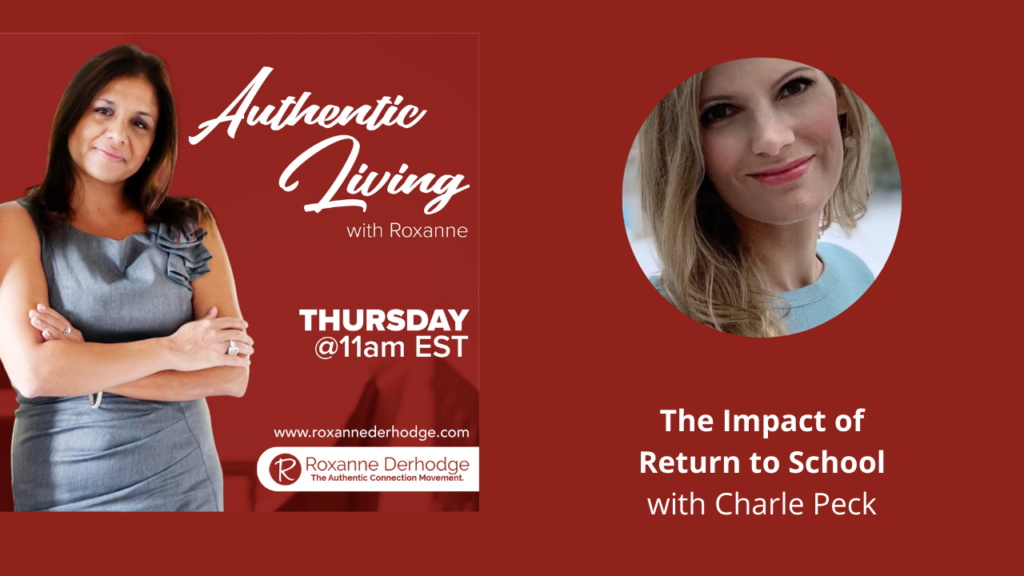 There are many fears and differing opinions being stated about sending our kids back to school in September. With so many unknowns and options offered, what is the right thing to do? I wanted to get an informed opinion, so I asked Mental Health Expert, teacher and mother of 3, Charle Peck to speak with us again and offer her unique perspective on returning to school.
Please note that the opinions on the show as of today may differ at a later time due to changing circumstances with COVID-19 and new data that may emerge as the school year moves forward.​​
Charle speaks to you with a genuine passion for making this world a better place to live. As the host of the new podcast, Advancing Humanity, making its appearance in March 2020, she holds intriguing conversations with people who contribute to this quest and is willing to challenge the status quo. Her background also brings a unique perspective as a seasoned educator, clinical therapist intern, and parent of three boys.
Listen to the podcast here:
Authentic Touch Points:
There is no perfect plan. 1:40
Isolation vs. socialization. 6:00
Mental health is as important as physical health. 8:00
Getting ready to return to school, either way. 11:45
Planning tips for leaders. 16:30
Getting your kids ready. 18:45
As an American living in Canada, Charle's worldly understanding of cultural diversity allows her to have an open-mind and equitable discussion around a large variety of topics including return to school. Her teaching and mental health training makes her an expert on helping people thrive, especially in the teen years. She aspires to blend these exciting professions to promote healthy life practices through community education.

With many of us working from home and spending most of our time with family, I encourage you to reach out with thoughts or questions. Click here to contact me at your convenience or click the link below to book a call with me. You will also find more information about me and how I can help you at RoxanneDerhodge.com.
Thanks!
Roxanne
Links:
Charle's website: http://humanityspeaker.com/
Charle's podcast: AdvancingHumanityPodcast.com
Contact Charle: http://humanityspeaker.com/contact/
Book a call with Roxanne: https://calendly.com/roxanne-8/15min
Roxanne's previous podcasts: https://roxannederhodge.com/blog/