The Economic Realities of Executive Coaching and Job Loss in These Uncertain Times with Martin Buckland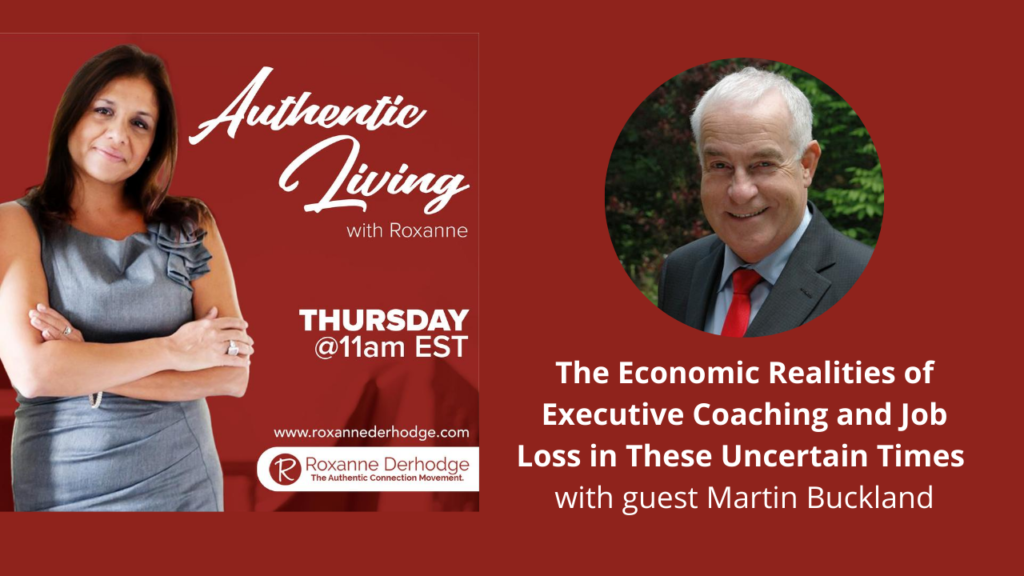 How has your job faired throughout COVID? With the unemployment rate up to levels that we haven't experienced since 1982, there are many vying for every available position. On this episode of Authentic Living with Roxanne, we welcome career expert, Martin Buckland to share his vast knowledge of successfully finding and transitioning into a new position.
Martin is a globally acclaimed Executive Career Coach and Executive Resume Writer and has helped thousands of individuals across the world manage their careers, climb the corporate ladder, and land the job they deserve. Martin is a Subject Matter Expert in nurturing the careers of EMBA candidates and alumni, ambitious professionals, mining executives, and the C-Suite community in over 74 countries since 1993.
Listen to the podcast here:
Authentic Touch Points:
The current landscape of employment. 2:50
It's all about personal branding. 7:15
Thinking of pivoting your career? 10:30
What employers are looking for. 15:15
The current issues in coaching. 17:00
Getting prepared for a transition. 21:15
Be proactive, make it a full-time job! 26:30
After a distinguished Law Enforcement career, specifically with the renowned London Metropolitan Police and Scotland Yard, Martin retired and started Elite Resumes. Martin has earned 20+ certifications and provides career management services customized to the client's job level, sector and career goal. He enjoys helping young clients in all functions advance their career! Martin is a sought-after presenter, coach and resume/cv writer. He frequently presents to large and small audiences and facilitates intense workshops around the world as an authority in all pillars of career management.
With many of us working from home and spending most of our time with family, I encourage you to reach out with thoughts or questions about creating a healthier mindset. Click here to contact me at your convenience or click the link below to book a call with me.
You will also find more information about me and how I can help you at RoxanneDerhodge.com.
Thank you,
Roxanne
Links:
Martin's website: https://aneliteresume.com/
Martin's book: https://aneliteresume.com/how-to-recession-proof-your-career
Martin's Linkedin profile: https://www.linkedin.com/in/mbuckland/
Contact Martin: Martin@aneliteresume.com
Roxanne's email: roxanne@roxannederhodge.com
Book a call with Roxanne: https://calendly.com/roxanne-8/15min
Roxanne's previous podcasts: https://roxannederhodge.com/blog/