Authentic Living with Roxanne with Clinical Psychotherapist, Louise Mercier-Sadler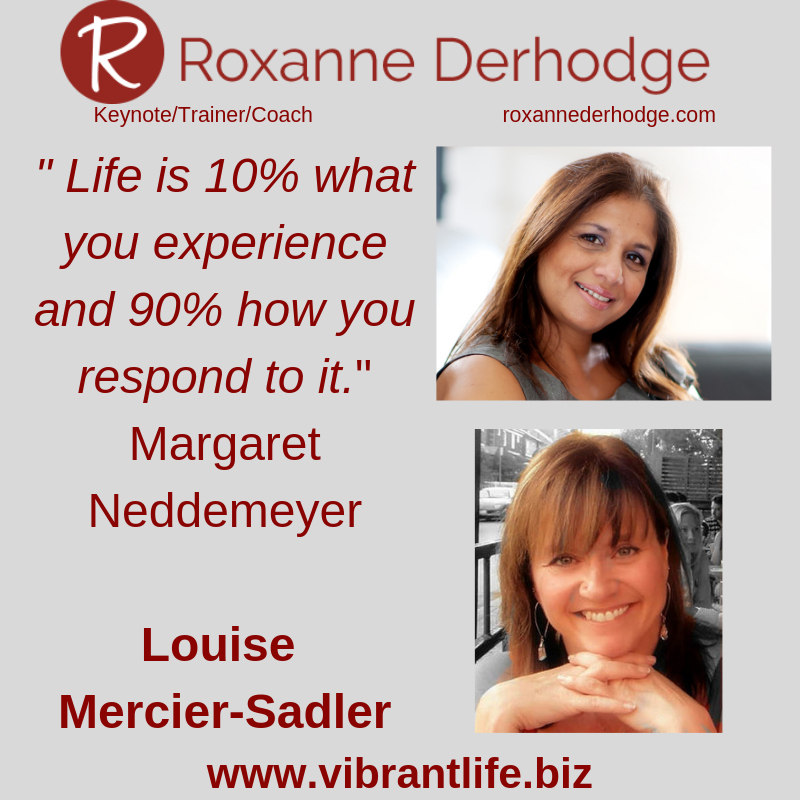 On this episode of Authentic Living with Roxanne, we are joined by Louise Mercier-Sadler, who is a Certified Hypnotherapist and Registered Psychotherapist.  Who is with us to share her thoughts on the inner wisdom of hypnotherapy and bypassing the unconscious mind to make long-term changes.
Louise is a graduate of the University of Toronto as well as a member of the College of Registered Psychotherapists of Ontario, the National Guild of Hypnotists and an Affiliate Member of the Ontario Association of Consultants, Counsellors, Psychometrists and Psychotherapists. She has been helping people for over 25 years, specializing in addictions treatment. She has experience working with individuals, groups and family members.
Her clinical approach is client centered and solution focused. Her goal is to provide clients with a highly supportive environment where together they can create change at a deep level in order to achieve growth and success.
She is fluently bilingual (French/English) and also a wife and a mom to 2 adult children (a son, 22 and a daughter, 18), 3 cats, a dog and 3 geckos. The thing she enjoys the most is spending time with family and friends. Louise is a firm believer in the capacity for change and the power of hope.
She works with individuals who are struggling with addiction, other unwanted habits, stress, anxiety and depression and overwhelming feelings. Together, they look for solutions to overcome challenges and achieve the goals that have been set.
Join me to hear Louise discuss hypnosis and how accessing the subconscious mind, and planting new ideas or suggestions, changes can intentionally be made "automatic", changes that we could not ordinarily consciously make.

Please feel free to reach out at any time with questions or thoughts.
Thanks again!
Roxanne
Links:
Louise's website: http://www.vibrantlife.biz
Louise's email: louise@vibrantlife.biz
Louise's phone: (905) 933-6093