Authentic Living with Roxanne welcomes Mental Health Specialist, Sue-Ann Maislin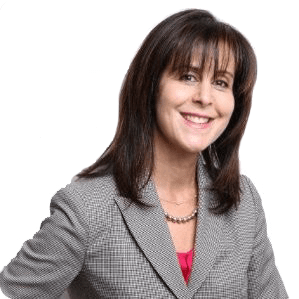 Are Mental Health Issues in the Workplace on the Rise?
with Mental Health Specialist, Sue-Ann Maislin
Taking a hard look at mental health in the workplace, is it on the rise and why? On this episode of Authentic Living with Roxanne, we welcome Mental Health Specialist, Sue-Ann Maislin who will share her strategies to create a more empathetic and supportive workplace.
Sue-Ann is passionate about improving mental health and occupational safety in the workplace. She has successfully partnered with over 200 leading Canadian employers, introducing practical strategies to improve mental health, including an informed response to challenging workplace health, safety and performance issues. Sue-Ann's expertise helps employers mitigate risk and remain current with legislative requirements.
Listen to the podcast here:
Authentic Touch Points:
What is causing the increase of mental health issues in the workplace? 3:30
The shift from employers when it effects the bottom line. 10:00
How small companies can help their employees. 16:55
Employers and leaders also struggle. 21:00
Training leaders to be authentic and connected is essential. 24:15
Creating a safe and compassionate environment. 27:30
Let's talk. 33:05
Reaching out to Sue-Ann and how she can help. 38:10
Sue-Ann obtained her Master's in Counselling Psychology and Adult Education from the University of Toronto and has a post-graduate certificate in Workplace Wellness and Health Promotion from Centennial College. Sue-Ann has over 20 years' leadership experience in the private and not-for-profit sectors and has been a senior consulting member of Morneau Shepell's Workplace Learning team since 2007.
I encourage you to reach out at any time with thoughts or questions. Click here to contact me at your convenience.

Thanks!
Roxanne
Links:
Sue-Ann's website: https://sueannmaislin.com
Canadian Standards Association: The National Standard for Psychological Health and Safety in the Workplace (Provides employers with guidelines for promoting mental health and psychological safety in the workplace): https://www.csagroup.org/article/cancsa-z1003-13-bnq-9700-803-2013-r2018/
Not Myself today – an evidence-based program to reduce stigma and build mental health literacy in the workplace (free and low cost educational options for employers): https://www.notmyselftoday.ca
Bell Let's Talk Toolkit – a free toolkit for improving conversations about mental health in the workplace: https://letstalk.bell.ca/en/toolkit