Creating a Humanity-Centred Corporate Culture with Mohammad Anwar (Part I)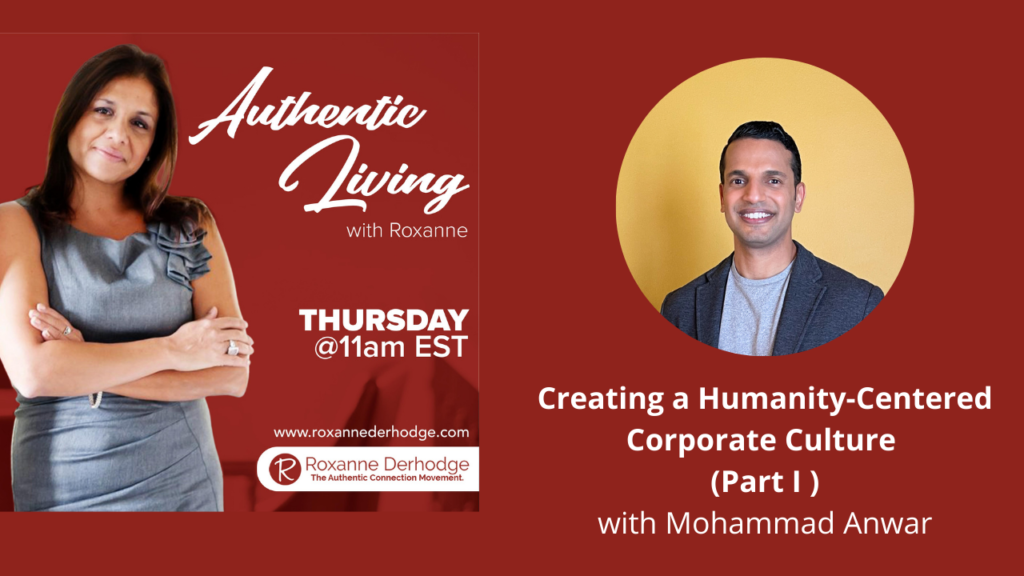 Quote: "Championship teams are not made up of all "star players". It is players who care and love one another that make an all-star team." Mohammad Anwar
In the corporate world, the bottom line is usually the first thing leaders consider at the forefront of everything they do.  Worrying about keeping "the powers that be" as well as shareholders happy and looking at dollars before people.  On this episode of Authentic Living with Roxanne, we welcome Mohammad Anwar to talk about how he transformed his company culture from poisonous to profitable and profitable in just one quarter! 
Mohammad is the President and CEO of Softway. He started the business with his family at the age of 20 while pursuing his B.S. in Computer Science with a minor in Mathematics at the University of Houston. The youngest of five children, he was born and raised in Saudi Arabia to Indian parents from Bangalore. He attended high school in Atchison, Kansas, before moving to Houston for college. 
Listen to the podcast here:
Creating a Humanity-Centred Corporate Culture with Mohammad Anwar
Authentic Touch Points:
Mohammad's leap up the corporate ladder.  3:00
Making a corporate culture comeback.  6:30
What is your attachment style of leadership?  11:00
Implementing LOVE as a strategy.  13:00
Regaining trust when it's lost.  19:30
Mohammad gave us so much great information that we are splitting this into two episodes, so be sure to tune in again next week for Part II.
Mohammad is celebrated for creating and sustaining a humanity-centred corporate culture at Softway based on the philosophy that love is a business strategy. However, there was a time when the company culture at Softway was so toxic that it almost caused the enterprise to fold. He took full responsibility for the problems at Softway and knew that, as the leader, he needed to change for the company to survive. After deep introspection, he eventually turned the company around. From this experience, Softway created Seneca, a product that helps other companies change their corporate culture.
With many of us working from home and feeling the pressure of the pandemic, I encourage you to reach out with thoughts or questions about your own self-awareness and creating a healthier mindset through connection.
I have created a new live coaching program to help you Create Healthier and More Authentic Relationships in your life and get more connected to your authentic self. Click here to contact me at your convenience or click here to book a complimentary call with me.
Stay Authentic,
Roxanne
Links:
Mohammad's website
Mohammad's LinkedIn profile
Roxanne's email: roxanne@roxannederhodge.com
Book a complementary Call with Roxanne
Roxanne's previous podcasts